The Awards come in as something we just wanted to do, to show our gratitude for the great works we see online. So, if you have a friend you think that deserves an award, send in the link. We do this monthly. And in December we will give out one
WEB PAGE OF THE YEAR AWARD.


Harmony
~
Sweet flowing streams flow into the river,
giving way to an internal calm.
Crickets sing with the frogs to create
a composition of chords.

~
Paint on a canvas create an exhibition of
colors and line,
Which work together to create a
Harmonious display,
A sight for the eye to see.

~
People who come from different backgrounds
yet share a certain closeness,
know the meaning of harmony.
Correspondence on the computer allow us
to harmonize with all people and races.
Together as one.

~
Harmony, tranquillity, relations, laughter
All make the world move along in a perfect circle.
All making a tuneful sound when blended together it is called life.

~
An interweaving of people agreeing without fear,
they gather together.
Such is the circle of life,
Harmony in nature, and happiness
In our hearts.

~
Listen carefully to the melody
coming together so gently...
Harmony.

~
(c)1999 Angie Elliott Genesis746
Thank you Angie for doing this for us. It means a lot!

This Weeks Editor of the Week for


Please Check out other "Editor of the Weeks"



Here are web pages of our members.
I try to add these as they join.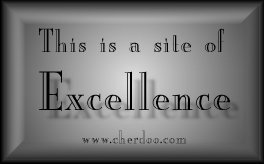 This is our first award. We are very proud of it and are so thankful for it.



You may already know or be affiliated with some of our editors at the table from other respected Editor's Groups. However, Harmony, itself is not affiliated to nor belongs to or falls under any umbrella of any other Editor's Group.



The Rules of Harmony ...

1. There will be ABSOLUTELY NO fussing, arguing, fighting or anything that can be remotely seen as such.

2. IF you have a problem with another Editor, you have two choices.
a. Leave the group.
b. Ask one of the members of the roundtable, to join you and the other Editor into a private room to try to work through the problem.
It can and will be left up to the member of the table as to if a member should be removed from the group.

3. Never try to resolve a problem on your own and absolutely NOT via email, especially to the group.

4. Be willing to work as a TEAM. One with the other. ALL together!

5. Being a part of Harmony, you may be asked to perform some duty. This may be once, maybe often. This is ONLY if you want to be a WORKER. We will not ask or expect anyone to help, that had rather remain in silence.

6. We will hold monthly meetings to meet and get to know the others, gain ideas, trade secrets, tips and tricks. At these meetings we, the members of the roundtable, will take things back that we will vote on to place in Harmony or to work on, for us all as a group. This is the ONLY place you have the reign to have your say to the open group. So, if you have opinions, here is the place to share them.

7. Note, that ANY one member of the roundtable can ask a member of Harmony to leave or remove them at any time. This is to prevent unruly attitudes and actions. If you are removed, you will be notified via email to you ALONE.

8. By joining this group, you thereby state you will not TOS any member of the roundtable of Harmony nor and member of Harmony's Editor and Award Group.

9. Leave any unfinished business from any other group, there. We have no room for it here.

10. PLEASE, by all means: the object of this group is to BE FRIENDS, MAKE FRIENDS, SHARE, BUILD A TEAM, and to have FUN when we can. We hope that someday we can make a difference to AOL, the Internet world and to each other. And to make our ONLINE lives as nice as possible. But do remember, this is ONLINE. This is not your office downtown. When in doubt, CTRL+ ALT + DELETE!

11. Be advised that repeated deletes of UPDATES will resolve in dismissal from the group. Updates are vital to keeping a current running record of who is joining and who is leaving. If you do not have this updated information and send mail to someone who left, this could result in a TOS. So please read ALL updates.




Harmony RoundTable Members are: Sheri/Prism1603, BJ/SpicySugr and myself, Cheryl/LaceOfHope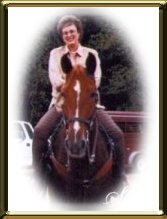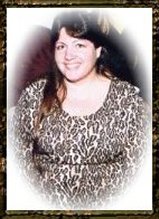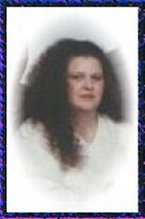 In the event you need one of us, please feel free to contact us. We are available to help in any way we can.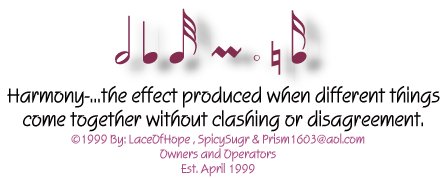 To join Harmony, please contact us by the link below. You will be sent a welcome upon requesting to join.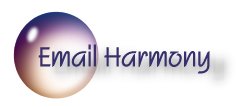 Here are some groups Harmony has joined as a group. We feel this can be beneficial to you all as well as Harmony as a whole.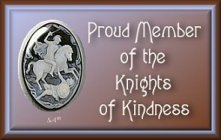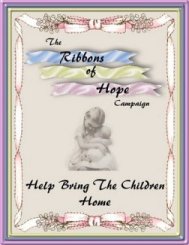 The two graphics above, are not of my work... Thank you for sharing!




get your free guestbook



Counter reset 2-10-00